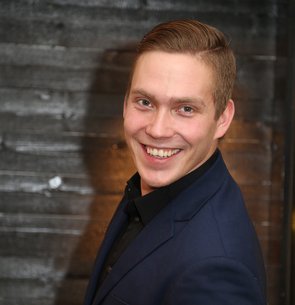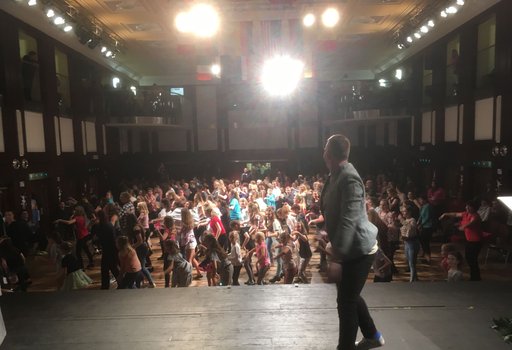 Jonas DAHLGREN
Our young instructor from Schweden.
We met each other the first time at the "Polarcamp" of Living Line Dance and got to know him as an extremely likeable dancer, teacher and person.
That's why we went to his event in Sweden, where the idea for this event in Hallstatt was born!
Jonas began Linedancing back in 1998 and after a couple of classes he was hooked. Within a year he attended all the available classes in the club - he had found his passion. He also started with technique classes, which introduced him to competition that very same year.
From the age of eight until today he has been an active competitor in various organizations and has a World Champion title in everything from Novice up to the Star Division.
When Jonas was 18 he began to choreograph different dances just for fun and when he turned 20 he choreographed the dance Hope that turned out to be a huge hit in Europe. Today, eight years later, the dance is still danced all over Europe. Hope might have been Jonas' breakthrough dance but for sure it wasn't his last hit.
In 2016 Roy Verdonk and Jonas choreographed the dance Take Me to the River, that was nominated for the Intermediate Dance of the year at the Crystal Boot Awards.
The Absolute Beginner Dance of the year 2017 was: Oh Carol; which he choreographed together with Roy Verdonk and Jef Camps.
Today he is travelling all over the world sharing his passion for dancing and spreading his smile and love with workshops and shows. His vision in the future is to continue choreograph new great dances for everyone and he is enjoying every minute he spends with all great dancers around the world.
We are looking forward to welcome him together with his lovely fiancée and their daughte Lo at Hallstatt!
For sure we will know the difference between Line Dance and Line Step!
..and Hakuma Matata!
Some of his choreographies and some of those which he has choreographed in collaboration with his colleagues and friends:
The Koi Boys
Blood Sweat and Beer
En Kväll I Juni (A Swedish Summer Night)
Great Spirit
Groovy Love
Oh Carol
Take Me To The River
sowie:
(Sweat) A La La La La Long
A Bitter Lullaby
All My People
Buona Sera Senorita
Consequences
Hey Rosalie
Maniac
She's Gone
Tender Heart
The Look
Walk of Shame
Working on Me